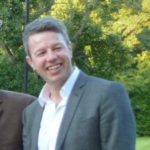 I worked with Bayo through two key deliveries for BT Vision.
A key part of this was ensuring that when we launched it integrated seamlessly and Bayo was exceptional at making this process happen.
Bayo is an easy person to work with and identified potential problem areas to fix well in advance so that they do not occur. He ensured that there was a structured way of working in place and his experience in the Business Architecture shone through. Through this structure and Bayo's enthusiasm for getting things right meant that he made everything a lot simpler to achieve outstanding results.
I would happily work with Bayo at some point in the future.
Roy Finch
Programme Manager
BT Conferencing