If you need to get results yourself or through your people I could tell you that I could help you – but rather than me telling you why myself allow me to introduce to you some of the clients and professionals I've had the pleasure of working with and what they have to say.
Like to Leave Your Own Recommendation?
We most likely got to know each other and work together because of a recommendation from someone we know in common.
I'd appreciate it if you would kindly leave your own recommendation. It'll only take a minutes and once you've submitted your recommendation you'll be presented with an an opportunity for us to connect so I can return the favor.
I appreciate it in advance.
If you enjoyed us working together and would like to leave a few words about my capabilities and approach kindly click here to leave your recommendation now.
What People are Saying – In Their Own Words
Bayo is a great change agent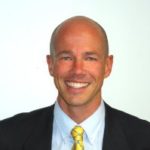 Bayo is a great change agent. In difficult circumstances at a time of organizational change, he was instrumental in bringing together… Read more "Bayo is a great change agent"
Stuart Kay
Chief Operating Officer, North America Tax Practice Group
Baker & McKenzie
Click here to leave your own recommendation for Bayo >>>