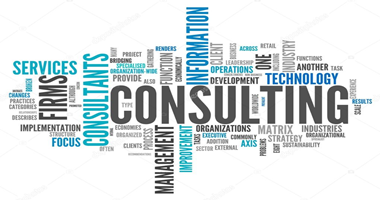 THROUGH OUR BUSINESS & MANAGEMENT CONSULTING service we help your organizations improve performance, operating primarily through the analysis of current organizational problems and the subsequent development of plans for improvement.
Your organization benefits from leveraging our independent advice and professional support for a number of reasons, including to gain external and objective advice and access to relevant industry and specialized subject-matter specialized expertise.
Key Benefit
As a result of exposure to, and relationships with numerous industry-leading Fortune 500 companies similar to yours we are typically aware of industry "best practices." However, the specific nature of your situation under consideration may limit the ability to transfer such practices from one organization to another. We will however do our best to provide you with skills and knowledge proven to work.
Other Benefits You Get
We're able to provide you with other services including but not limited to the following:
Organizational change management assistance.
Development of coaching skills.
Process analysis and design.
Technology implementation.
Strategy development and implementation.
Operational improvement services.
As we do with all our fortune 500 clients we'll collaborate with you and your team members to develop and implement "fit-for-purpose" frameworks to guide the identification of problems, and to serve as the basis for recommendations for more effective or efficient ways of performing work tasks.
The bottom line is that we'll work with you to eliminate the the challenges you face in building strong project teams that get results.
To get started get in contact.
Click here.