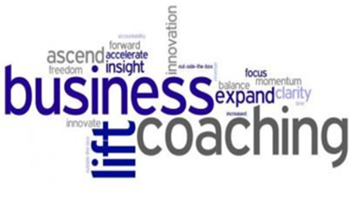 COACHING IS STILL DEVELOPING RAPIDLY in all areas.
There are various definitions and ways to distinguish coaching from other professional intervention modalities. I use the following definitions.
The 3 Modalities of Coaching
Coaching can be divided roughly into three sections:
Sports coaching.
Life coaching.
Business coaching.
Sports coaching is pretty obvious and therefore doesn't require any further elaboration. Life coaching involves supporting people with their questions about life or "life questions" in general. This typically includes their career choices, relationships, health and wellness, work-life balance etc.
Business coaching is distinctly different to life coaching because it considers the professional in the context of the organization. In a business coaching situation, the coach and the client have two goals:
Positive development of the professional and the sustainable improvement of organizational outcomes, like overall innovation capability, employee engagement, financial results, customer loyalty etc. A key goal of Business Coaching is to help clients build a learning organization.
The Most Effective Intervention Modality for Sustainable Organizational Improvements
I believe that business coaching is the most effective intervention modality known today, for building sustainable improvement in organizations large and small. Business coaching allows Fortune 500 companies to keep learning and improving from within, based on its own unique values and culture. It builds on the hidden potential within organizations and treats the people as experts that simply require a little help, some tools and strategies to get and stay in motion. Your organization is a living organism of self-created systems constantly in motion.
I work with organizations at three levels.
The Macro or "organizational" level.
The Meso or "team" level.
The Micro or "individual" level).
To be able to achieve sustainable improvement, all three levels must be considered.
As a Business Coach, I help leaders become more aware of the self-sustaining patterns of behavior in the system. By using a targeted, positive approach, together we create momentum for change and transformation and help (re)build your organization's capacity for learning and sustainable improvement.
The result is that the learning organization becomes authentic and resilient; a great place to work and do business with, one that produces superior and sustainable results over the long run.
A very exciting opportunity to work on with all stakeholders involved. A fresh and compelling perspective on organizational development, working with the hidden knowledge and potential within organizations.
Next Step
Refer to the three intervention modalities above and get in contact to explore how I may help you and your organization.
To get in contact click here.