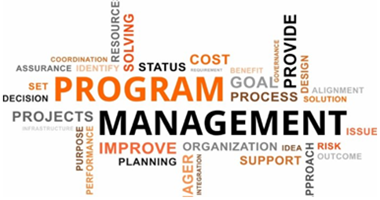 The goal of our Program Management consulting services is to help our Fortune 500 clients in successfully managing several related projects.
Often the intention is to improve their s performance.
When you step back you'll notice that in practice and in its aims, program management is often closely related to systems engineering, industrial engineering, change management, and business transformation.
We are available to assume the oversight of the purpose and status of projects in a program. We use this oversight to support project-level activity to ensure the program goals are met by providing a decision-making capacity that can't be achieved at project level. We are also able to provide project managers with a program perspective when required.
On some assignments I have been a sounding board for ideas and approaches to solving project issues that have program-wide impacts.
Typically in a program there's a need to identify and manage cross-project dependencies and often the client's Project Management Office (PMO) may not have sufficient insight of the risks, issues, requirements, design or solution to be able to usefully manage these. IN these cases, as a Program Manager, I've been well placed to provide this insight by actively seeking out such information from the project managers and other third party partners involved.
However the insights arise, as part of my Program Management role ensure that the overall program goals are achievable.
Next Step
Let's discuss your program management and project management requirements click here to get in contact.