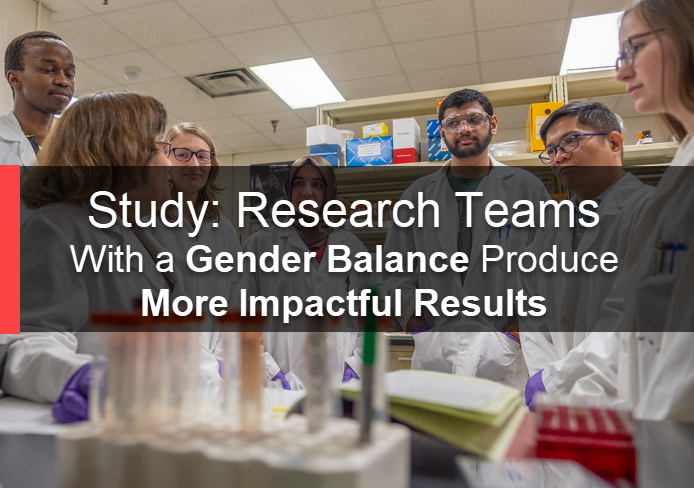 Often, we hear about the "value" of having different points of view, but one group of researchers proved the concept in terms of gender.
In a recent study, more balanced research teams produced novel and impactful ideas.
Research is more likely to be more successful if the environment is diverse, both for those who fund the research and for those whose interests it serves.
The more diverse the environment, the better the outcome for those who fund the research and those in whose interest the work is done
…co-author Teresa K. Woodruff said in a press release.
The study looked at millions of scientific papers beginning in the year 2000, evaluating them for novelty ("the degree to which a paper combines past knowledge in a new way") and impact ("the degree to which a paper influences future work").
The Most Balanced Teams … The Most Impactful Work
The most balanced teams produced the most impactful work.
"Chances are, if we had more mixed-gender teams working on pressing issues, we'd have faster breakthroughs," senior author Brian Uzzi noted.
Woodruff added…
"I encourage everyone, in all disciplines, to see how diversity is a key to academic success and excellence."
To read more about this good news click here.
#genderbalance #diversity #inclusion #change #strategy