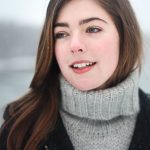 Bayo worked with me on launching my small business and I couldn't have overcome my fears and got started without him.his help was the best I've ever received
He brings to the table first-hand experience of starting and running his own business and having to overcome failure 3 times in a row in order to realize his dream. Bayo's knowledge of cutting through the clutter and getting things done is priceless. He is a gifted communicator able to explain things in ways that are very easy to understand.
He is still my accountability coach after 3 years in business for myself!
Sarah McIntyre
Entrepreneur and Creative Design Consultant